Development Alternatives with Women for a New Era (DAWN), has grown from small seeds planted in Bangalore, India, in August 1984, on the eve of the international conferences marking the UN Decade for the Advancement of Women. At that time, a nucleus of committed women from a number of different countries came together to share their experiences with development strategies, policies, theories, and research. They questioned the impact of development on poor people, especially women, particularly in light of the global economic and political crises, and voiced a sense of urgency regarding the need to advocate alternative development processes that would give principal emphasis to the basic survival needs of the majority of the world's people. Recognizing the commonality and power of the global economic and political processes that set the context for diverse national and regional experiences, and that often constrain the possibilities for alternative strategies and actions, the group brainstormed about what factors were hurting women and arrived at identification of regional crises as the peg on which to hang the analysis of women's situations: Africa's food crisis, Latin America's debt, South Asia's poverty, and the militarization of the Pacific Islands. With the emergence of a new framework, DAWN was born.
(Listen to Interview with Peggy Antrobus: A Glimpse at DAWN's History)
A "platform" document that would, at one and the same time, articulate such a perspective and also serve to carry forward the debate on alternative development strategies was seen by the group as an important beginning. Their analysis was presented at the UN Conference on Women in Nairobi and was later published as a book, Development, Crises and Alternative Visions: Third World Women's Perspectives, written by Gita Sen and Caren Grown (Monthly Review Press, 1987). A South feminist critique of three decades of development, it highlighted the impacts of four inter-linked and systemic global crises - famine, debt, militarism and fundamentalism - on poor women of the South and offered alternative visions.
The document made a significant impact at Nairobi, and for the first time put macro-economic issues firmly on the agenda of the women's movement. Since then DAWN has continued to influence global debates on development by offering holistic analyses from a South feminist perspective that is both grounded in women's experience and inspired by women's collective strategies and visions. The DAWN network today covers Africa, Asia, Latin America, the Caribbean and the Pacific.
DAWN Founding Members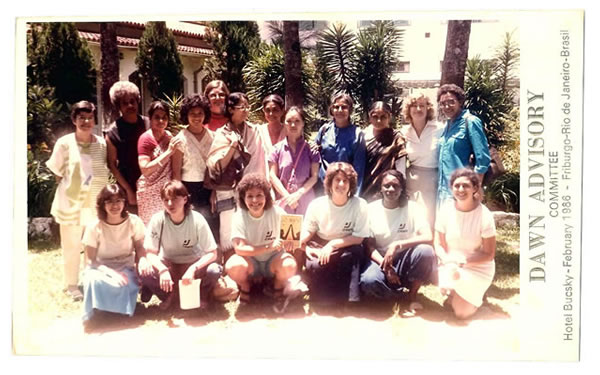 Zubeida Ahmad (Pakistan)
Neuma Aguiar (Brazil)
Peggy Antrobus (Barbados)
Lourdes Arizpe (Mexico)
Nirmala Banerjee (India)
Carmen Barroso (Brazil)
Ela Bhatt (India)
Tone Bleie (Norway)
Hameeda Hossain (Bangladesh)
Noleen Heyzer (Malaysia)
Devaki Jain (India)

Kumari Jayawardene (Sri Lanka)
Isabel Larguia (Cuba)
Ragnhild Lund (Norway)
Geertje Lycklama (Netherlands)
Lucille Mair (Jamaica)
Katharine McKee (USA)
Fatima Mernissi (Morocco)
Achola Pala Okeyo (Kenya)
Marie-Angelique Savane (Senegal)
Gita Sen (India)
Claire Slatter (Fiji)
Historically, DAWN has been governed by a Steering Committee which was earlier made up of Global Research Coordinators and then a combination of Regional and Research Coordinators, until its reorganization in the last quarter of 2008. At present, it has an Executive Committee made up of global coordinators for research, training and advocacy. The General Coordinator, who is appointed on a fixed term by the Steering Committee/Executive Committee, is responsible for overseeing DAWN's research and advocacy work through the help of the Secretariat.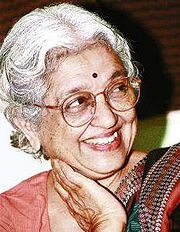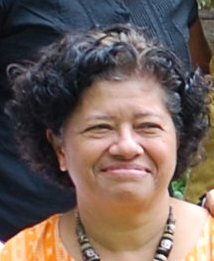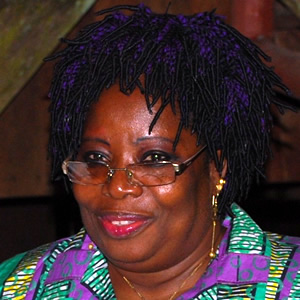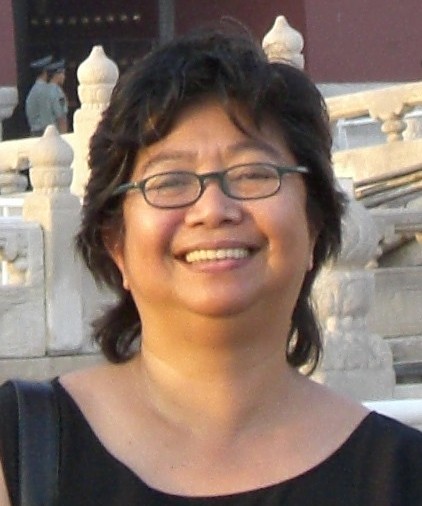 DAWN Secretariat has a rotating secretariat. It was first located at the Institute of Social Studies Trust (ISST) in Bangalore, India, with Devaki Jain as the first General Coordinator. In 1986 the Secretariat relocated to the Instituto Universitario de Pesquisas do Rio de Janeiro (IUPERJ) in Brazil, when Neuma Aguiar became General Coordinator. 4 years after, Peggy Antrobus was appointed General Coordinator and the DAWN Secretariat was based at the Women and Development Unit (WAND) at the University of the West Indies in Barbados. In 1998, it shifted to Fiji, at the University of the South Pacific, with Claire Slatter as General Coordinator. From 2004 to 2008, Bene Madunagu was DAWN's General Coordinator, with the Secretariat having its base at the Girl's Power Initiative (GPI), Cross River State, Nigeria. DAWN's present General Coordinator is Gigi Francisco and the Secretariat found a new home at Miriam College, Quezon City, Philippines after the turnover last November 2008 in Chiangmai, Thailand.

DAWN owes its sustained activism throughout the years to all the great women who have committed their time, strength and expertise to build critical South analyses of global issues, strategically locating itself as a feminist network within the paradoxical spaces opened up by globalization, and engaging with other networks in its advocacy for economic and gender justice. This included DAWN's immediate past Steering Committee Members: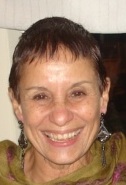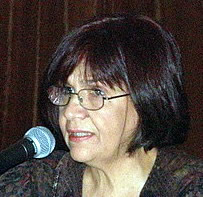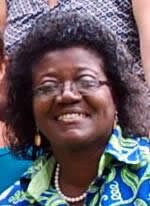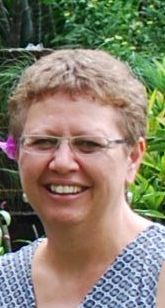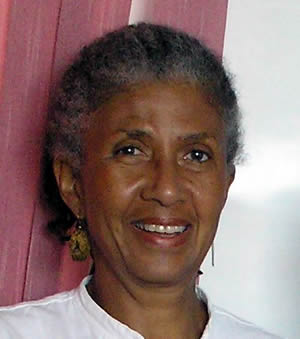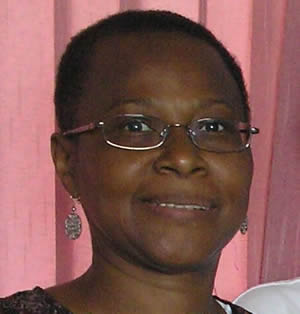 Sonia Correa, Research Coordinator for Sexual and Reproductive Health & Rights
Celita Eccher, Regional Coordinator for Latin America
Afua Hesse, Regional Coordinator for Anglophone Africa
Fatou Sow, Regional Coordinator for Francophone Africa
Viviene Taylor, Research Coordinator for Political Restructuring & Social Transformation
Yvonne Underhill-Sem, Regional Coordinator for the Pacific
Judith Weddernburn, Regional Coordinator for the Caribbean
Mariama Williams, Research Coordinator for Political Economy of Globalization


In December 2006, the DAWN Steering Committee commenced a new Strategic Planning process that aimed to bring DAWN to a new and exciting phase in its organizational life so that it can better respond to the need for stronger political analyses and leadership within the feminist/women's movements as these engage with global forces and issues in the years to come. This led to a major organizational transition in the last quarter of 2008 and a strategic plan that now guides the political work of the network.