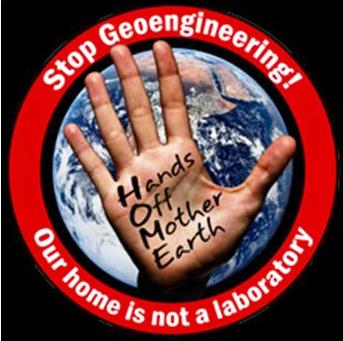 CIVIL SOCIETY GROUPS: STOP THE SPICE PROJECT!
Over 50 concerned civil society groups from around the world are calling on groups and individuals to sign an urgent open letter (here) calling on the UK Government and Research Councils to end their controversial SPICE project (Stratospheric Particle Injection for Climate Engineering) experiment that tests hardware for deployment of stratospheric aerosol injections as a way to artificially cool the planet.
The SPICE project involves four UK universities, three research councils, several government departments and private company Marshall Aerospace.
Hands Off Mother Earth describes geoengineering as "... large scale schemes that intend to intervene in the earth's oceans, soils and atmosphere with the aim of combating climate change."
Gigi Francisco, Global Coordinator of DAWN, a global south feminist network says: 'Women from the south countries strongly urge the United Kingdom and all states to fully and completely honor the moratorium on geo-engineering reached at the 10th Convention on Biodiversity Meeting in Japan. Such "business as usual' initiatives do not only undermine the precautionary principle but sadly pull the world back from finding a humane and earth-nourishing paradigm for sustainable development that will benefit all of humankind more equally."Diana Bronson of ETC Group, an international technology watchdog says: "(T)hey are preparing the technology that can shoot sulfates into the stratosphere to try to block sunlight from reaching the earth. This so called Solar Radiation Management could have devastating consequences — altering precipitation patterns, threatening food supplies and public health, destroying ozone and diminishing the effectiveness of solar power, in addition to many other known and unknown impacts."
DAWN encourages individuals and groups that are opposed to geoengineering field trials in the absence of international agreement to sign the Open letter here: www.handsoffmotherearth.org
Photo Credit: www.handsoffmotherearth.org

Visit this PAGE for more resources on DAWN's analyses

Back to HOME