About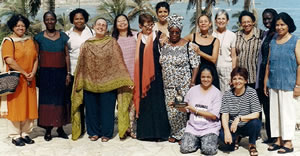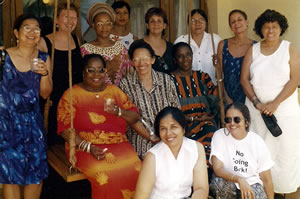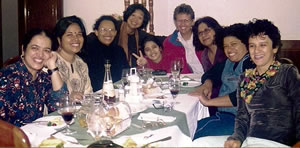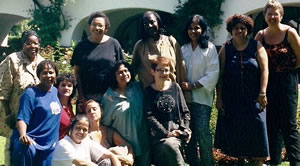 Development Alternatives with Women for a New Era (DAWN) is a network of feminist scholars, researchers and activists from the economic South working for economic and gender justice and sustainable and democratic development. DAWN provides a forum for feminist research, analyses and advocacy on global  issues (economic, social and political) affecting the livelihoods, living standards, rights and development prospects of women, especially poor and marginalized women, in regions of the South. Through research, analyses, advocacy and, more recently, training, DAWN seeks to support women's mobilization within civil society to challenge inequitable social, economic and political relations at global, regional and national levels, and to advance feminist alternatives.
Since the founding of DAWN in 1984, the network has been recognized as a significant agent in the development of south feminist analyses in gender and development and a key participant in the global feminist / women's movements. A political and ideological 'south' location-position remains vitally relevant in the era of globalization, albeit a radically different South standpoint from that taken in relation to the 'older' global political economy.
DAWN's feminism entails countering the material bases for social, economic and political inequalities, injustices and exclusions. DAWN envisions processes of economic and social development that are geared to enabling human rights and freedoms. DAWN draws strength from, and is committed to further empowering, the women's movement in the South. Its various activities include:
developing and disseminating analyses of the economic, social, cultural and political processes which cause and perpetuate inequalities of gender, class, race and other forms of unfair social ordering and discrimination;

engaging in global and regional inter-governmental and non-governmental forums and processes to challenge and change mainstream thinking, policy and practice which hurt poor women in the South;

co-sponsoring global civil society initiatives aimed at achieving sustainable, equitable and gender-just social, economic and political development;

contributing to selected reform initiatives instituted in response to feminist or civil society demands for global institutional or policy changes; and

providing training in analysis and advocacy skills to young feminists from the South who are engaged (or interested) in working on global issues covered by the four DAWN themes.
There is a commitment to re-energizing DAWN's mission and making this more relevant and responsive to the times. DAWN commits itself to further improve its capability, work modalities and potentials in research programs. Specifically, it is committing to be even more inclusive, create collective ownership across a broad spectrum of south feminists, and be effectively evaluated.